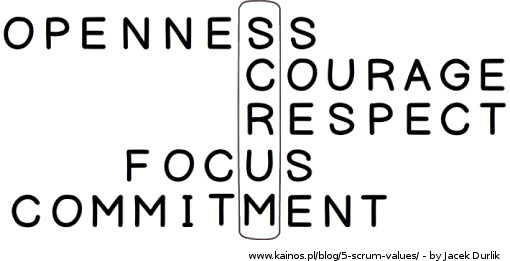 Sono appena tornato da un corso Scrum Master di tre giornate tenuto da Craig Larman.
Il docente ci ha raccontato così tante cose, nonché condiviso alcune delle sue esperienze ed intuizioni, che è praticamente impossibile fare un resoconto completo in un breve post. Però condivido con piacere un suo chiarimento riguardo al significato di uno dei valori di Scrum: commitment.
I Valori di Scrum
I valori di Scrum sono elencati nella Guida a Scrum:
When the values of commitment, courage, focus, openness and respect are embodied and lived by the Scrum Team, the Scrum pillars of transparency, inspection, and adaptation come to life and build trust for everyone.
Larman ci ha detto che «commitment» ha vari significati fra cui:
"promessa" (pledge): l'impegno nel rispettare una promessa di fare qualcosa nel prossimo futuro
"dedizione" (dedication): l'impegno nel dedicarsi ad una causa, ad una persona
Quando il Team di Sviluppo prende in carico gli elementi dal Product Backlog, ed inizia da costruire il proprio Sprint Backlog, non fa alcuna promessa di consegna di quel lavoro; questo aspetto è ben evidenziato nella Scrum Guide dalla frase «The Development Team works to forecast the functionality that will be developed during the Sprint».
In Scrum non esiste alcun ruolo di Project Manager, le tipiche responsabilità di quest'ultimo sono distribuite fra due differenti ruoli di Scrum: il Product Owner ed il Development Team.
Guide
Video
Siti web