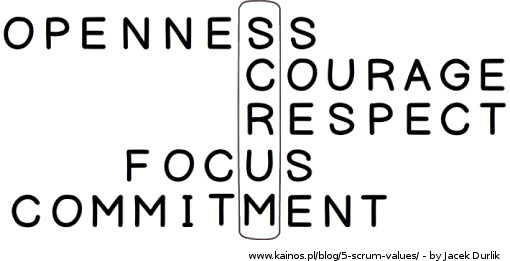 I have just came back from a three days Scrum Master course taught by Craig Larman.
The teacher told us so many things, and some of his experiences and insights, that is quite impossible reporting all of them in a blog post. However I share with pleasure one of his clarification about the meaning of the Scrum value: commitment.
Scrum Values
Scrum values are written in the Scrum Guide:
When the values of commitment, courage, focus, openness and respect are embodied and lived by the Scrum Team, the Scrum pillars of transparency, inspection, and adaptation come to life and build trust for everyone.
Larman told us that «commitment» has various meanings such as:
"promise" (pledge): the commitment of fulfilling a promise to do something in the next future
"dedication" (devotion): the commitment to dedicate oneself to a cause, or to be devoted to a person
When the Development Team picks up the Product Backlog items, and starts building his Sprint Backlog, it doesn't make any promise to deliver that work; that issue is well pointed out by the phrase in the Scrum Guide «The Development Team works to forecast the functionality that will be developed during the Sprint».
In Scrum there is no Project Manager role, typical Project Manager's responsibilities are distributed among two separated roles: the Product Owner and the Development Team.
Guides
Videos
Web Sites